Doors and Windows Painting
Book Our Skilled Handyman to Handle the Doors and Windows Painting For You
We at Handyman Near Me know that even the smallest details matter when you want to renew your home or office's appearance. Our team can lend you a hand and painting our door frames project or refresh your windows. We can also renovate any frames, sills, shutters, boxes, and other door & window parts. The experienced professionals can even seal baths or fill in surface cracks and holes upon your request.
We can turn your most daring interior and exterior painting and decoration projects into a reality!
Besides windows and doors painting, Handyman Near Me can do various renovation and decoration jobs your London property!:
Exterior Doors Painting

Interior Doors Painting

Windows Painting
Let Handyman Near Me Paint the Doors and Windows for You!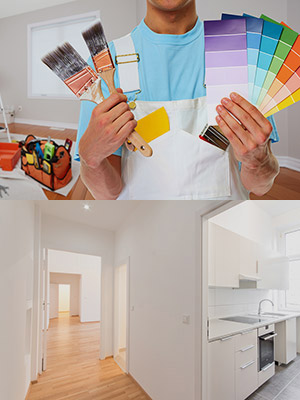 Careful Preparation of All Surfaces
We always prepare the surface we are about to paint. The professional start their work by removing dirt, dust or mildew from the window and door elements. We sand the area that is about to be repainted and apply primer if the surface hasn't been painted before. These steps are essential to make sure you get the best results.
Flexible Appointments Available
You can book Handyman Near Me's painting services in London at the most convenient time for you! Our professionals can give new life to your windows and doors not only during the workweek but also during weekends, or bank holidays. Call us, and we will appoint the painting job according to your schedule.
Fast and Clean Painting of Walls and Ceilings
Our meticulous handymen will transform the exterior or interior doors and windows at your property with attention to every detail. And while doing so, they will leave your place in a pristine condition. Depending on the specifics of your space we will take various measures, to make sure we will deliver a great result without leaving a mess.
Quality Products On Your Request
Our handyman always bring professional tools, necessary for completion of any window or door painting job. We can work with materials provided by you, but if you don't have time to do the renovation shopping by yourself, we can bring a wide range of paints, lacquers, fillings, and seals on your requests.
Benefits Booking Handyman Near Me
Windows and Doors Painting Services

Skilled and reliable professionals

Same day bookings available

Decide when to get the work done

Rely on us in an emergency situation

Enjoy a wide service coverage

We cover all London boroughs