Emergency Plumbers London
Turn to a skilled London plumber to take care of your emergency plumbing work
Whether you have a leaky tap, an emergency, or are installing a new boiler after a much-needed renovation, our plumbers in London are here to take care of all your needs! Never run the risk of a DIY job gone wrong, and call us today so that we can fix your plumbing woes once and for all.
Our professional plumbers can handle any job, big or small
Handyman Near Me is the best place to go when you are searching for a plumber near me. Servicing London and the surrounding areas, Handyman Near Me can fix your plumbing issues in a jiffy. Our skilled local fully qualified plumbers can take care of all emergency plumbing situations. For example, our plumbing experts can:
Appliance Installations

Sinks and Basins Fitting and Replacement

Install and Repair Toilets
Let Handyman Near Me take care of everything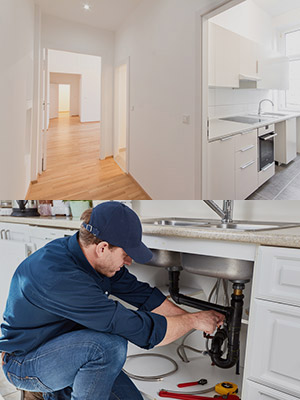 Washing Machine and Dishwasher Installations
Unlike some appliances that can be plugged in and are ready to go, washing machines and dishwashers require a skilled handyman to fit them professionally. By hiring an expert from our gas safe plumbers in London, we can properly install your new appliance and get it working in no time.
Sinks and Basins Fitting and Replacement
Switching the sink or basin in your kitchen or bathroom is a great way to give the room an instant facelift, but you want to ensure the job is done expertly. That is why when looking for plumber near me, you should give us a call! We can install, repair, and protect your new sink and basin fitting for years to come.
Have a leak? Not getting it fixed quickly and efficiently can be annoying at best and costly at worst. Give us a call 24 hours a day and our local London plumbers can take care of that leak for you once and for all. If the leak is more serious, such as a water pipe leak that requires a significant replacement, we will get to you ASAP.
Done right and installed properly, showers can be your own miniature spa experience right at home. If your shower is leaking or the water pressure is compromised, the experience can be instantly dampened. Fix the issue at its source with one of our plumbers. Our plumber in London can take care of all shower types; however, if your shower is electrical, a qualified electrician will also be on the case.
Benefits Booking Handyman Near Me
24/7 Plumbing and Heating Services
Experienced and reliable gas safe plumbers
Same day bookings available
Decide when to get things done
Rely on us in any emergency situation
Upfront and affordable prices
We cover all London boroughs
Handyman Near Me only deals with the best of the best. When you have a plumbing emergency, there is no better place to go for quality expertise and equipment to ensure your plumbing disaster gets contained and fixed quickly. Our services, however, don't stop there! We can help you with any aspect of your home, from electrical to carpentry and property maintenance, so whether you need an electrical shower fixed, or want to redo your bathroom completely, we are the best ones for the job.
Contact us today for a free evaluation of the budget-friendly services that we offer and learn more about our years of expertise in the field.